Deceased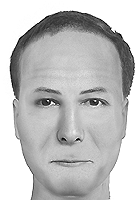 Jacques Solati is the eldest of three brothers, all employed by SuSAG. The others are Anton Solati, a director in the biologicals division, and Armand Solati, a finacial analyst and the youngest of the trio.
Jacques elected not to follow family tradition and go to work for SuSAG immediately following graduation. Instead, he received an appointment to the Imperial Military Academy on Rhylanor and was comissioned 2nd lieutenant in the Imperial Marines in 1094. He served with distinction in the infantry, gaining several decorations for valor. After acheiving the rank of lt. colonel, his unit was involved in an incident where serveral civilians were killed in what was believed to be a reprisal for partisan activity against Solati's unit. Several officers were discharged, but Jacques' political connection allowed him to receive only a transfer to non-combat duties.
Jacques completed his last term of service in the Ordnance Division, primarily in procurement. There, he made sure that companies he had associations with received sought after military contracts, not the least being SuSAG. Upon retiring from The Marines, he accepted a senior management position with SuSAG's military division. He is also runored to be involved with SuSAG's security division.
Associates descibe Jacques Solati as a tough, no-nonsense type who is not afraid to get his hands dirty. He has a violent temper which he has gon to great pains to control. He is an avid student of La Savat,and also enjoys hunting dangerous game "for the pure thrill of killing something dangerous". He has an extensive gun collection and is reckoned a crack shot. He has been married to wife Sarah for 25 years, and has two daughters: Françoise(22) and Angelique(16). He currently lives on Jewell.
Jacques Solati was found dead in Aguilon Park, 48 - 1122, apparently killed by one of SuSAG's failed genetic experiments.